Sup guys, it's that time again! Time to flaunt all my cute, lovely, sexy ladies this month~ It's been a daaaaaaamn good time! Like, too good. Suspiciously good. now that I count up all the babes from this article, I actually can't believe how many I got and I'm honestly confused. thinking I forgot some of these belonged in my May/June loots? heh, whoops. so yeah. consider this less of a july loot and more of a, "July, some of August, and whatever I've forgotten to add in my posts from the past few months" loot.

A side update on my life is that while I am experiencing unprecedented figure prosperity ATM, my luck in the rest of my life is not fantastic. Not enough to hate yourself or your job or get dumped or whatever, you also gotta smash your own windshield backing into a mailbox! your friends gotta ghost you at an anime convention! You gotta clip a car in a mall parking lot and have some fuck shit not go through with your college loan!

IDK, I absolutely know that my problems are NOT that bad and I am grateful for the life I live, but shit still stings no matter what your privilege may be. Currently holing my cat up in my room because I'm afraid that, with my luck, if I let her roam free she's going to chose tonight to cuddle up to my dog, eat his newly applied flea medication, and get sick/die.

So yeah, I'm a little cursed in life right now, but at least I'm blessed in anime~

A couple of my grails to attest to that <3

ITEM #118045 & ITEM #396963




Sanka Rea is one of my queens, and I love my sweet zombie waifu to pieces (heh). So ofc I wanted her one and only figure someday, and I finally found her for a good price! if i'm honest, she isn't a very impressive figure, though. Not high quality even for her time. But, I still love her too much to really be disappointed~

Next is Mizuki from one of my fave manga, Boku Girl~ Her figure is BEYOND stunning, like top 10 in quality in my collection. She's usually kinda pricey but I got her decent, and I am sooooo glad. gave her the center position on my eye-level shelf, that's how much I love her <3 My gorgeous lil trans bbygirl

I guess going with that theme, I also got another long-awaited transgirl native figure, ITEM #604646 Takumi from TSF Monogatari!~~




ALSO beyond gorgeous, top 10 quality. pictures really don't do her justice, she's stunning from every angle and the glittery highlights in her hair don't show up for shit. I think they did a great job of translating ShindoL's distinct artstyle to 3D, and I LOVE the ahegao face. I had a really hard time choosing which face to display her with, but eventually her 'normal' face won out. I maybe put her ahegao face on the table on her base, tho >.> Also, obviously I fashioned her some clothes myself. Top is just a loose-fitting barbie top with a slit down the back, wrapped around her chest and under her hair (I kept the back open to show the cross straps on her original top tho). The panties are just a barbie swimsuit that I cut higher thigh slits into to accommodate her thicc thighs, then the extra fabric I just stuffed under her skirt & into the cavity between her upper and lower body.

Since I'm starting strong, my next top-tier girl ITEM #53




Rin is now officially my oldest figure, and she still manages to be top quality, which is amazing! god, she is so precious and adorable and I love to look at it.

Also got this teeny weenie Kuro <3




So, also got this MEGA CUTE Yurika ITEM #243771




nothing says kawaii like a giant rainbow swish with a magical girl riding on it! she is a dream to look at, and I've made her the centerpiece of one of my shelves <3

Next, one of my fave girls, one of my not-so-favorite figures :/




I had high hopes for this figure, but so far she's really not doing it for me. She feels kind of lifeless to me, and her face looks more dazed than crazed. IDK, maybe I haven't found the right angle yet, buuut... for a figure that is so dark and contrasting, with such a HUGE hair presence, she kinda sticks out like a sore thumb in my collection, so that really doesn't sit well for me when I'm not sure I actually like the figure that much... I also really regret passing on her exclusive orgasm face, so

if anyone is willing to sell her extra face alone, please PM me~!



Moooving on, check out the cutie I built!




ITEM #604545 I've never tried a complex (well, compared to my beargguys) model kit before, eventhough megami device had seemed kinda interesting for a while. So when they announced Chaos and Pretty Witch, with a couple of pastel cuties who came with some kinda petplay accessories, I of course decided it was Time. She was a great time to make and it was super satisfying to put together all these little plastic bits and have 3 of them turn into a working ball joint or what have you! Or to look at like, a section of her torso, and think "that's 7 discrete plastic parts" i made into a chest.

I also got one other NSFW figure I'd been waiting for this month, Chii-chan! <3 ITEM #665337




She is a lovely lady and her tongue-out face is to die for. Plus, i love love love gyaru gals, and dark-skinned/tanned figures in general, so this character hits some of my sweet spots <3. Honestly I wish her tits were just a little bit more proportional to the rest of her body? It's not a huge issue for me, I just think they made a mistake giving her such a toned tummy and thighs, and her tits are just a tad too perky for their size. I just enjoy girls with a little more realism to their chub-to-tits-to-gravity ratio is all /shrug. She's still beautiful tho and I definitely don't regret buying her

Plus I got one long-sought must-have cutie, THE Nia figure! <3 Who came along with another NEED figure, Magical Girl Maryaan!




Bought both (and two others) from a seller on here who just happened to pop off a bunch of figures on my wishlist for good prices all at once~

Nia is everything I expected and more! Seriously, I barely know what to say because, like, I KNEW she was going to be stunning, I knew I'd love her, I knew she'd be the cutest figure I'd ever seen. And she is. And so I love her, and I worship her. I don't even like Gurren Lagaan (sorry, too much mecha for me), but fuck if that would've stopped me from obtaining this figure. Death itself wouldn't have stopped me.

Also, Maryaan, because DUH. she's so fucking cute and pink and ahhhhhhh <3 was kinda surprised I had to put the magical swirl onto the figure myself, and tbh the pegs didn't meet up with their holes unless I pulled the coil a little tighter, so the tension left on there kinda scares me O.O'

But whatever. Be strong for me, Maryaan.

Moving on, here's the two nendos I got!




Lana/Suiren and Meruru!

Meruru, obviously, has been a want for a while now. She is a kawaii icon imo, and the perfect combo for me of trashy and magical girl~ It's like, I have always liked oreimo for being trash that owns it, and for being a genuinely quality anime about a trash concept. And I like meruru for being a character that really doesn't exist; like, she just exists to be kirino's trashy kids anime obsession inside of a trashy, tropey, siscon otaku meta anime. And isn't that a metaphor for like, my whole life or something?

No? I just sound like I'm doing blazed anime philosophy? That's fair.

... Moving on, I wasn't planning on getting Lana at first but I'm glad I randomly decided to do it! She is sooooooo fucking cute, like, cuter than all my other nendos put together, and did I mention how much I adore sun & moon's design sense??? Yes, I have. But I'll say it again, because Lana is a great designed girl! Also, yeah, the wishiwashi played a part in my decision. I may have a problem when the inclusion of the "ahegao fish pokemon" influences my buying.

And now, let's get speedy and run through the prize figures I've accumulated, shall we? Someone get me away from cheap-ass Ebay auctions...

From those auctions, I got these lovely babes




...yeah. Urban Mines died and I started doing this for a couple weeks? it's a good time. Those Anzu and Panty were actually pretty good finds! and I ended up liking that I-401 way more than I expected <3

But wait... there's more. Because I'm a big hoe with no restraint and the money to back it.

Here are the rest of the prize cuties I ended up with, via mandarake, amiami, etc.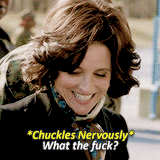 ... Don't look at me.






lastly my bnha omanju



Hope you liked the loot!! This hoe is gonna run off into the distance and eat her own tail like the filthy self-servicing ouroboros she is now, bye!!!