MY BELOVED DIMITRI IS GETTING AN OFFICIAL FIGURE
Paikalla
• Liittynyt
8 kuukautta sitten
• 5,597 osumaa (23,196)
Tietoja
H E L L O
heathens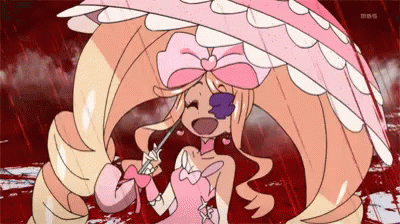 ♡ 25 | She/her | Thicc AF Degenerate ♡

Loves ladies on the streets, dreams of fictional men every other god damned second

I'm absolute trash and the pink kawaii cringe fest that makes you lose faith in humanity a little bit more every day.

Call me 404, I'm a walking error.

Got my first figure in 2014 and then didn't really collect till the COVID-19 pandemic. Didn't want to look like a loser but now...who cares.
Bootleg Owner: no regrets. I ain't paying $800+ for a bunny.

Outside the dumpster of the internet I'm a data analyst and public servant.

As of now I primarily collect NSFW with some interest in different series and games.

To conclude, I'm a really big weirdo and I'm just excited to share my collection and interests with other people.
♡ Happy hunting y'all ♡




DNI: DO NOT INTERACT


Minors, fujoshi/BL fans

We collect pieces of plastic, its one thing to have preferences but its another thing to look down on people and assert your opinions on them as fact. Dramatic ass people arent welcome. Go touch grass and/or see a therapist.
My Projects (っ◔◡◔)っ ♥
I also love 3d printed statues/one of a kind statues and painting them! If you like doing that and share the similar hobby drop a comment and tell me what you're working on!

Current project(s):
⋆ 1/6 scale statue of Dimitri Fire Emblem Three Houses [painting]


⋆ 1/6 scale statue of Edelgard Fire Emblem Three Houses [painting]


⋆ 1/6 scale dual Dimitri/Female Byleth statues [Concept Finalization]
⋆ Dimitri Nendoroid (Pre & Post Timeskip) [Searching for Artist]

Non MFC
Tietoja
Sarja(t)
too many anime, trash reality tv, political and religious documentaries, news...I know I'm really boring
Kirja(t)
Geography books, biographies, scientific journals, historical political novelizations
Peli(t)
genshin impact, fire emblem, persona, tales of, too many jrpgs
Musiikki
country, classic rock, hard rock
♡ Daddy ♡
The only men i want are fictional
i want them to blow my back out uwu
im not apologetic about my simping. The world is full of annoying ass people who will hate everything you do.
Gacha Gamer Bullshit
Genshin Squad
Pretty Girls Only
Honkai Team
Looks Good and Can Kill You